How Zero Water filtration works?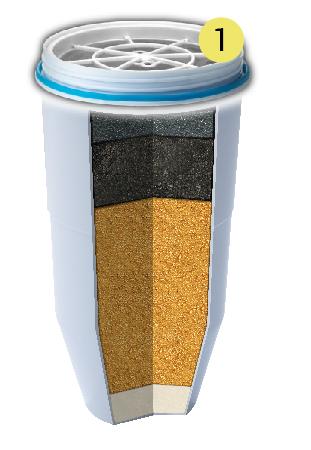 STAGE 01.
COARSE FILTER SCREEN
Filters out fine particles and sediments. It removes suspended solids like dust and rust that make your water cloudy.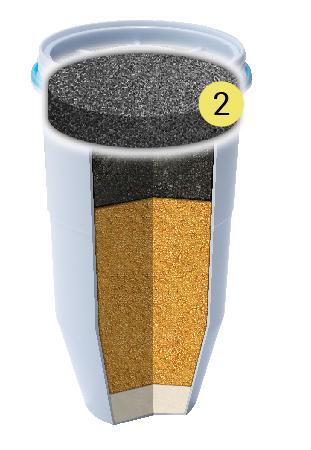 STAGE 02.
FOAM DISTRIBUTOR
Disperses the water evenly across the entire width of filter. This increases the longevity and ability to remove more suspended solids and contaminants.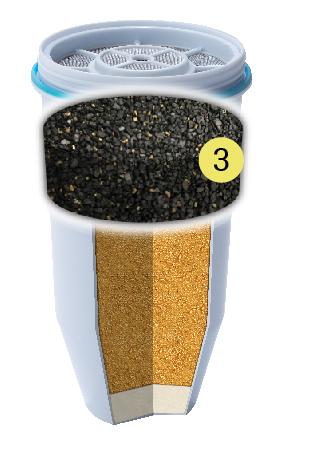 STAGE 03.
MULTI-LAYER ACTIVATED CARBON & OXIDATION REDUCTION ALLOY
Carbon: filters out a lot of different contaminants and is standard in most conventional filters; particularly good on organics and for improved taste.
Oxidation alloy: reduces, removes chlorine and other heavy metals plus, it keeps mold from forming when the filter is moist.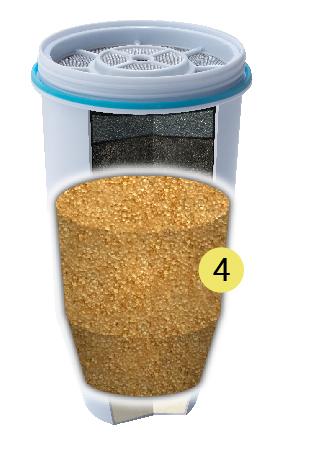 STAGE 04.
DUAL COMPREHENSIVE ION EXCHANGE RESIN
The Ion Exchange stage removes virtually all total dissolved solids. The negative and positive dual bed ion exchange resin strips the foreign ions from the water molecules and returns them to a pure state.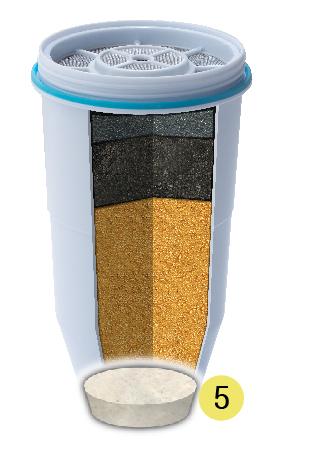 STAGE 05.
ULTRA-FINE SCREEN & NON-WOVEN MEMBRANE LAYERS
Removes remaining suspended solids, holds the resin in place and removes ultra-fine particles.